Fine Jewelry Hand Engraving - Hand Engraved Gold, Silver, Platinum rings, Signets, cuff and bangle bracelets, pendants and cuff links. Fancy Monograms, Personalized Inscriptions in Classic Engraver's Script, Block and Ornamental Lettering including Flourishes.

Items made of precious metals (excluding 10k white gold) are suitable for hand engraving. Die struck signets are recommended for coat of arms engraving and detailed lettering. Due to item type, size and engraving coverage/style, pieces are individually quoted. Please email photos of your piece to ensure the most accurate quote is provided.
Note - some pieces shown are collaborations with several expert jewelers located around the country. Their consistent quality produces the highest level of engraving results. If you have a special project, I will match your needs with the right goldsmith.

---
Hand Engraved Argentium and 14K Rose Gold Cuff Bracelet...
This one was a ton of fun to make! Heavy 16 gauge, low maintanence Argentium sterling silver with deep relief victorian acanthus design and lots of bright cuts in the fancy monogram and rose gold.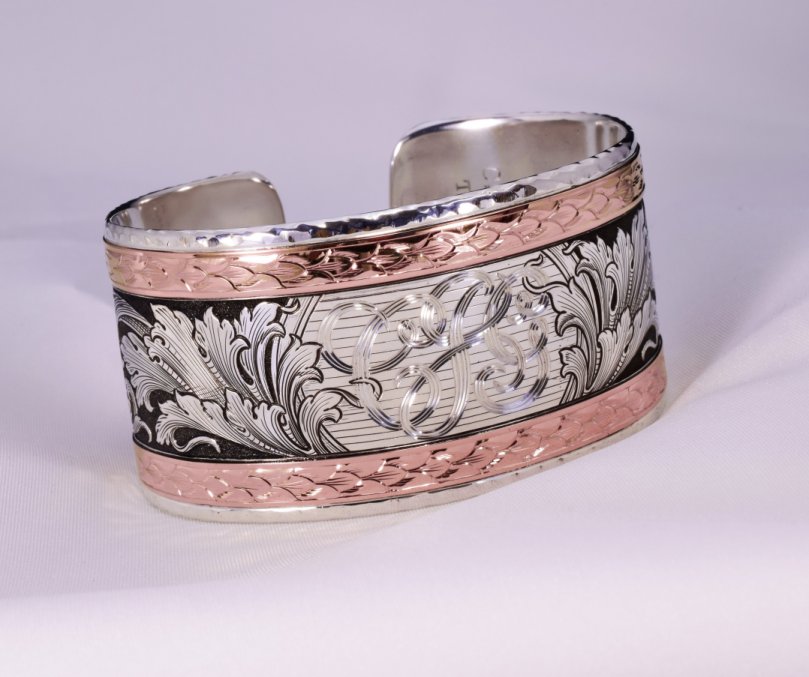 ---
Hand engraved, 18k white gold engagement set with .5ct vintage European cut diamond...
Traditional "firearms" style engraving with finely beaded background and bright cut "running wheat" on the sides.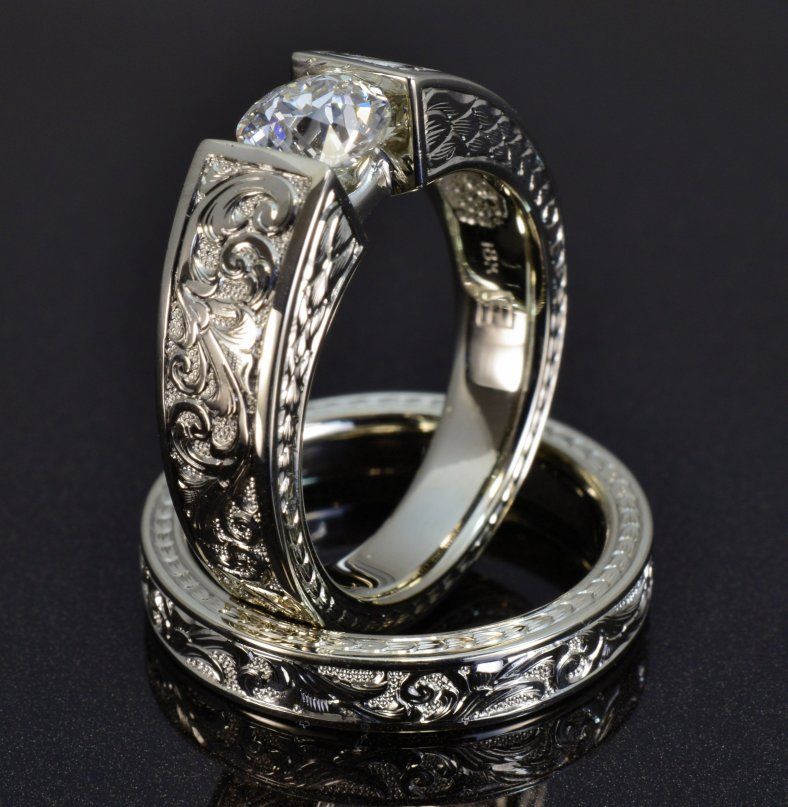 ---
Hand Polishing an Empire Sterling Silver Baby Cup After Engraving...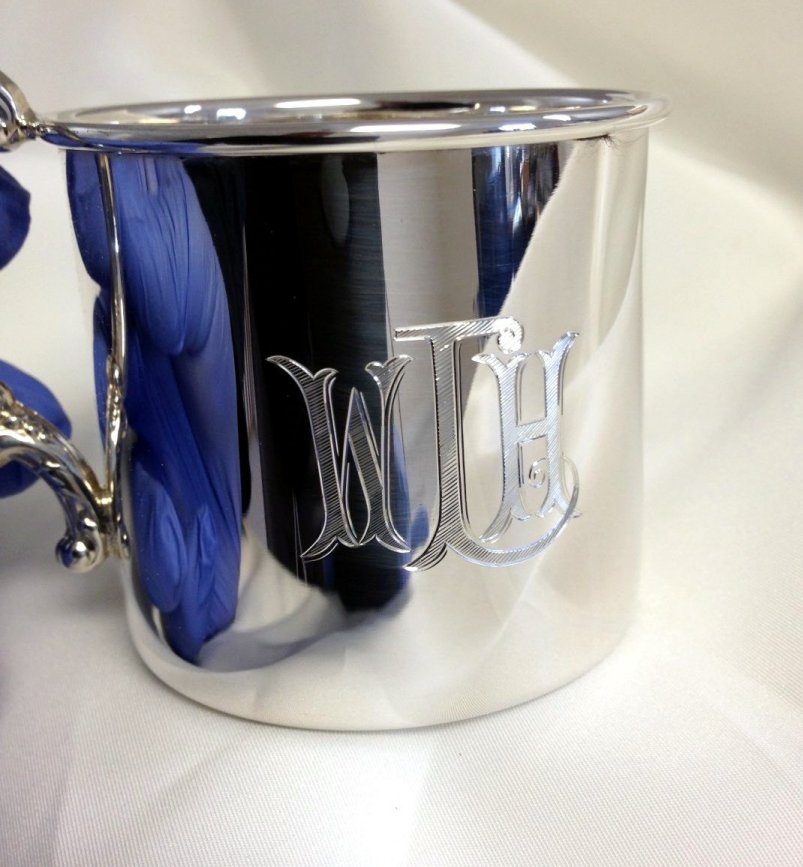 ---
Wide, Sterling Silver Cuff Bracelet with Hand Engraved Fancy Monogram "BJJ"...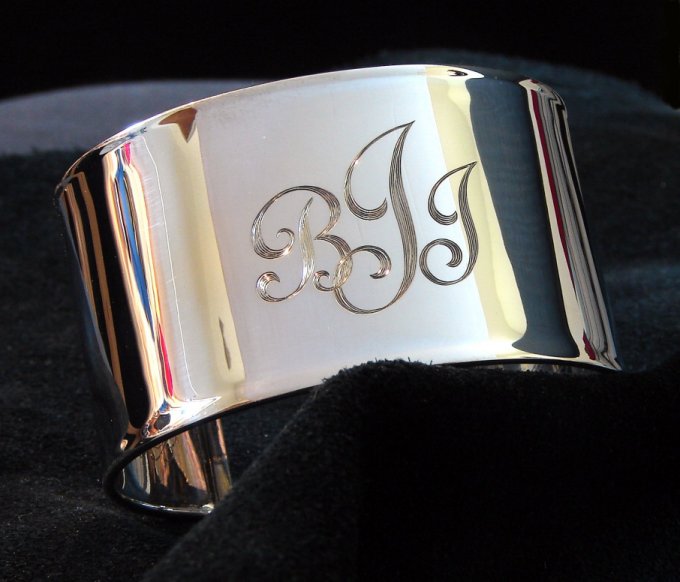 ---
Empire Sterling Silver Baby Cup with Hand Engraved Ornamental Monogram "JTR"...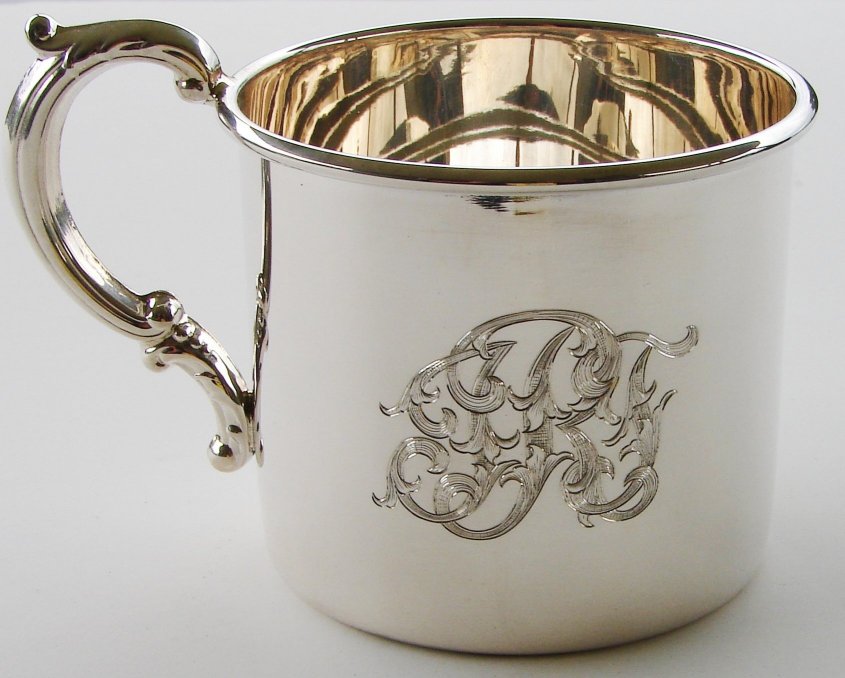 ---
3/4" wide Argentium Sterling Silver Cuff Bracelet Hand Engraved Steampunk Theme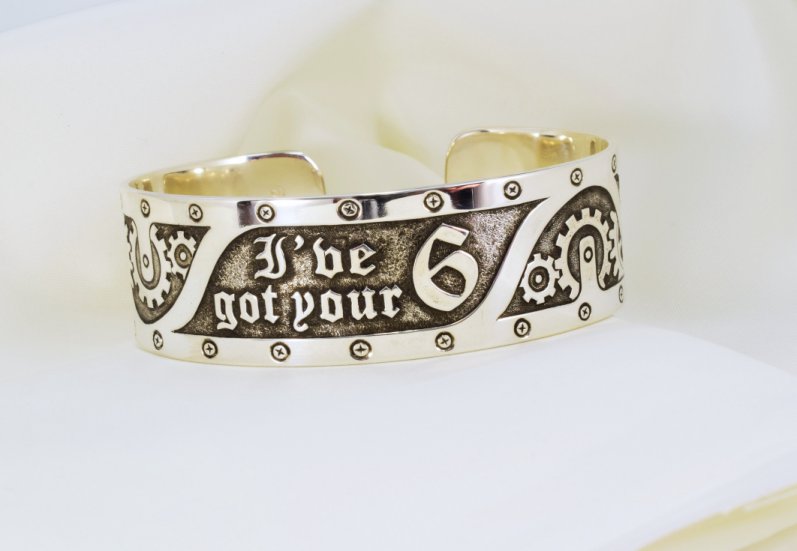 ---
Fabricated 14kt Gold Pendant (1.25"x1") with Ornamental Flourishes...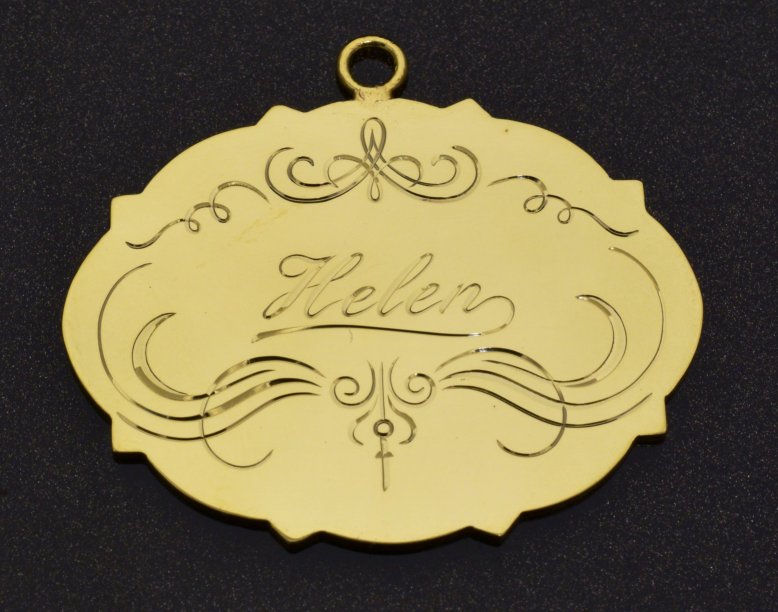 ---
hand engraved jewelry, jewelry engraving, ring engraving, hand engraved rings, signet ring engraving, gold ring engraving, hand engraved wedding bands, monograms, letter engraving, hand engraved engagement rings
Save
Save
Save
Save
Save
Save
Save
Save
Save
Save
Save
Save
Save
Save
Save
Save
Save
Save