What's new?  (updated 11-14-15)

---
Double Layer Damascus "Illusion" Pendant
Damasteel Damascus, 14k, 18k, 22k and 24k yellow gold with a central duchess cut marquis diamond....the front is sculpted and pierced allowing the filligree gold inlayed Damascus back to reflect through.  Both pieces are secured together with six 18k gold rivets and 14k gold posts.  Weight: 11g, H: 33mm, W: 25mm, thickness: 3.5mm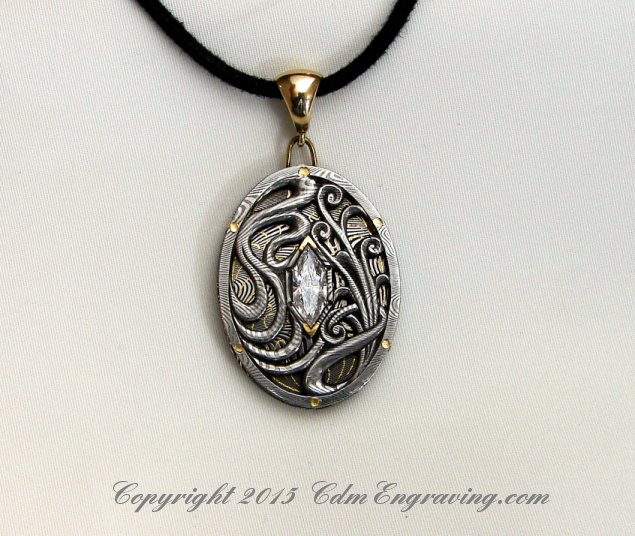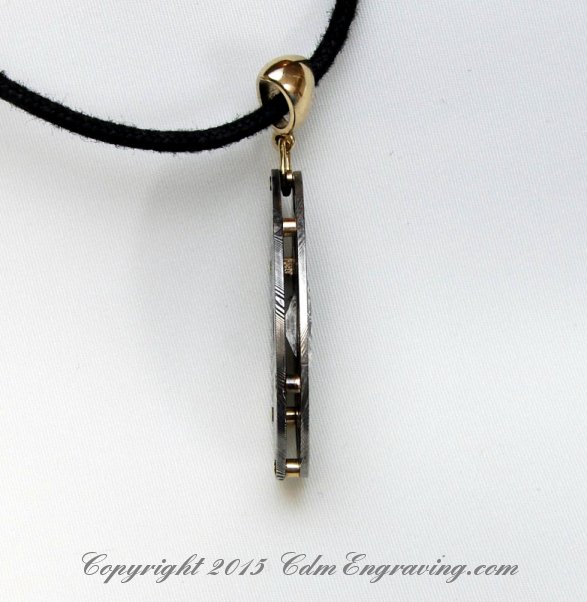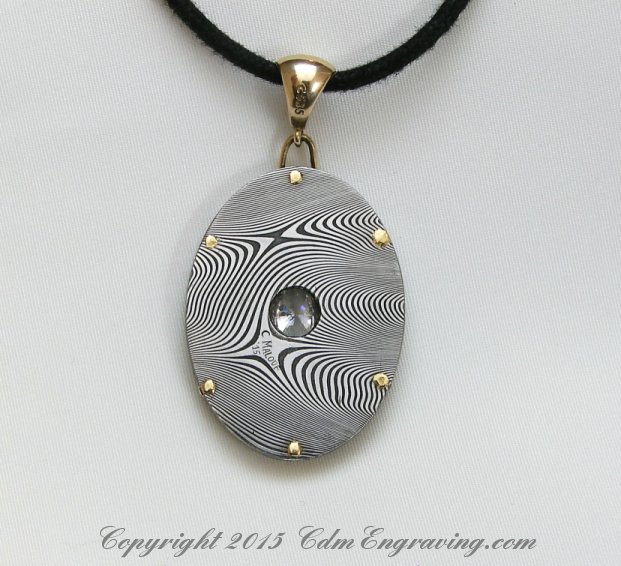 ---
Check out my new Etsy store and new items being listed! 
Sterling Bullet Lockets in .380acp/9mm size
http://www.fineembellishment.etsy.com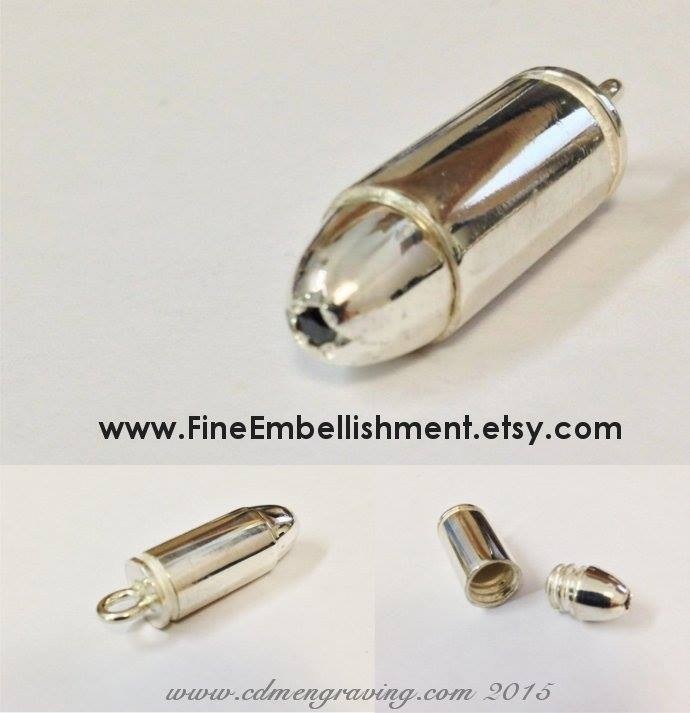 ---
I lost my best and closest friend...
Mila was my whole world.  She was full of love and life.  She always had to be around people and had to say hello to everyone.  I raised her from a pup to be better than I  and she was.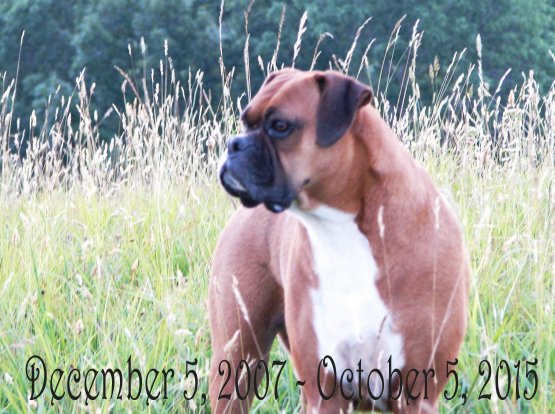 ---
Dan's Wedding Band...
Special thanks to Dan and his photographer for this photo!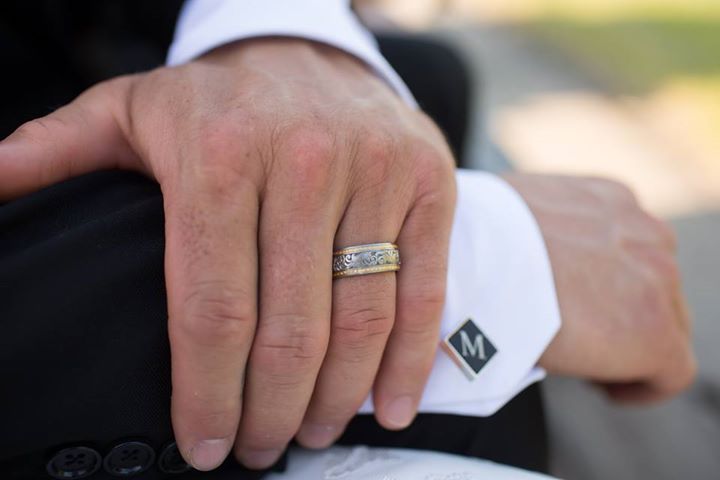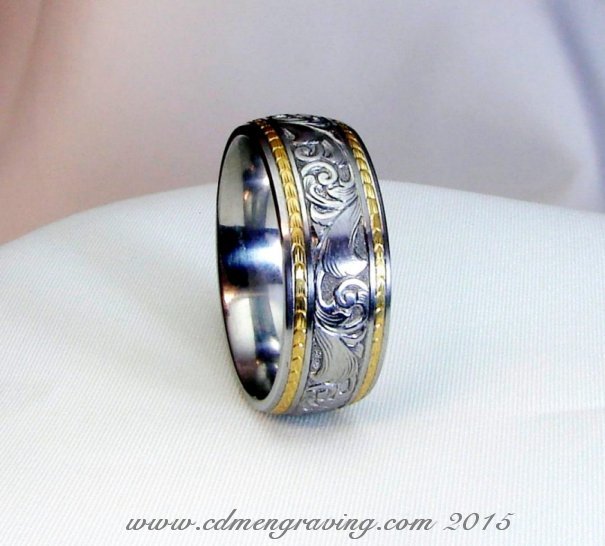 ---
Mike's Wedding Band ...
12mm wide, Damascus Twist Patter with Sculpted Scrollwork in Deep Relief, Oxidized black - $1,200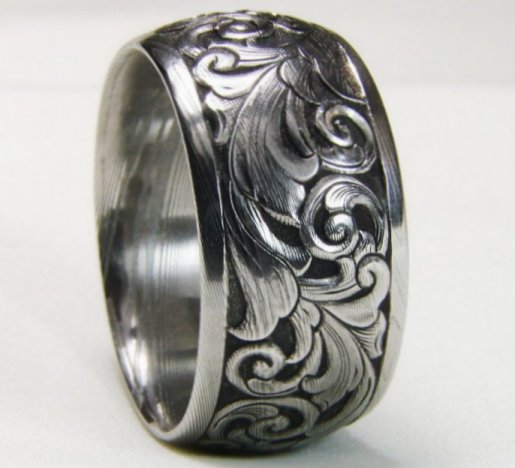 ---
Damascus Signet Ring ...
Sculpted, deep relief with 24k gold "basketweave" background
18k rose gold screw heads in the border
(Click on the photo to see the process)
---
Hand Engraved Zippo Lighter ...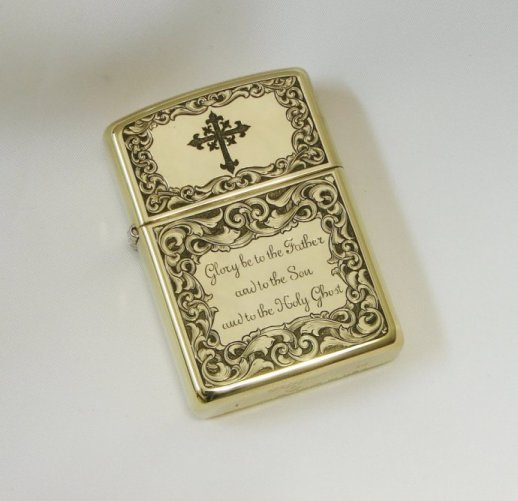 ---
Engraved wedding bands, Damascus weddings bands, jewelry engraving, signet ring engraving, hand engraved wedding bands.